Website is under (re)construction !!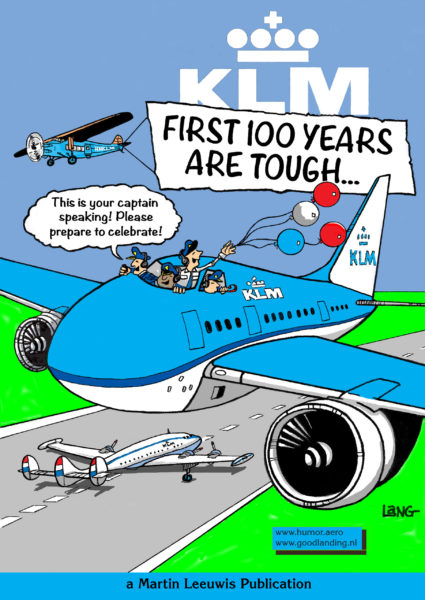 Please look again in a few days!
Much will be added, I hope…
The main new item will be a fresh new book "First 100 years are tough…" It contaains cartoons by 25 artists from all corners of the world and the subject of the cartoons is civil aviation. Triggered by the upcoming 100 years in business with the same name by KLM.
Book will be published November 2018, there is a pre-sale option until 15 October which will give you a discount and the knowledge you will be first in line in receiving the book.
Book will be 200 pages, size A5 and full colour.
Normal retail price: € 17,95 plus postage.
Pre-sale: € 14,95 plus postage
Have a look at the artists that contribute: Download this trailer