Steve Barba, USA, born 1961, has always had a passion for art and aircraft. His first flight, at age 9, was in a Ford Trimotor and he joined the USAF in 1981 as crew chief. Soon he started to specialize in nose art and now many bombers fly with a 'Barba' nose. He lives with wife Kristy and children in Sturgis, South Dakota.
On these pages is a car crash of mediums and styles that Steve has developed over his 30 years in aviation and art.  Starting his journey with the USAF in 1981, stationed at Ellsworth AFB South Dakota.  He was assigned to the 28th Organizational Maintenance Squadron, (28th OMS), and became a Crew Chief on the mighty B-52H Stratofortress.  Steve learned the ways of the B-52, working the B-52D, B-52G, and the B-52H models during his 15 years with the jet.  In 1996, he was assigned to the 37th Maintenance Squadron, (MS), and became a Crew Chief on the world beater, the B-1B, BONE.  It was with the 37th that Steve started to apply nose arts of B-1Bs stationed at Ellsworth.  In 20 years, (1996-2016), he has completed 50 nose arts for the men and women of the 34th, 37th, and 77th MS and is the only artist in the nation to have that many nose arts on active duty USAF jets.
Retiring in 2001 from the USAF, Steve has immersed, himself into all facets of art and illustration.  An accomplished Commercial Artist,  Sign Painter and Airbrush Artist, with strong design and composition skills, and a professional Fine Artist using colored pencils, oils and acrylics.
website: www.thunderbolt-gallery.com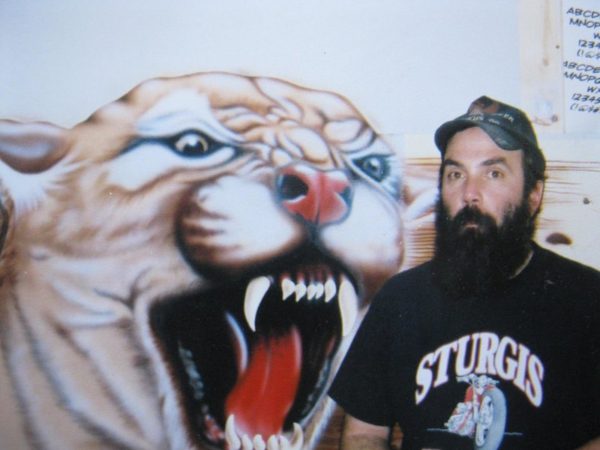 Cartoons from Steve can be found in:
-Going up, Sir
-First 100 years