Helmut Mauch, Germany,  was born in Tübingen in 1939 and started glider training in 1956.
After joining the German Air Force in 1959 he flew on fixed wing aircraft and helicopters and soon became instructor. He trained pilots in Europe (northern Germany and Fursty), USA (Pensacola and Phoenix) and Africa (Nigeria and Namibia) and has now 11000+ hours. Since a few years he has retired from flying after he instructed at a flying school near Munich.
His drawings were published in several books and magazines and he is free-lance cartoonist for Flieger Magazin.
After marriage in 1962 he now lives with his wife in Fürstenfeldbruck, as father of 2 daughters with 3 grandchildren..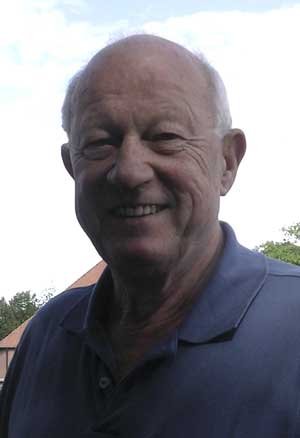 Cartoons from Helmut can be found in:
-Good landing
-Going up, Sir
-Please wait to be seated
=First 100 years are tough